Hiring Arizona Social Security Lawyers is often the only way to obtain all of your Social Security benefits. Construction, industrial and other Arizona workers are sometimes injured as a result of workplace accidents. Individuals who suffer from chronic heart or lung problems, AIDS, depression and other similar problems or suffer disabilities that are drug or alcohol related are often eligible for Social Security Disability.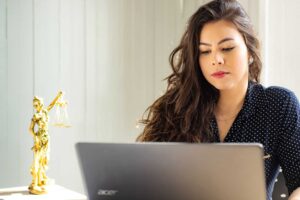 The resulting Social Security disability benefits can be paid under two programs: the Social Security Disability Insurance (SSD) benefits program and the Supplemental Security Income (SSI) benefits program. The medical requirements for Social Security Disability payments are the same under both programs for most people. The process for proof is the same for a disabled worker.
Am I eligible for disability benefits?
Eligibility for Social Security Disability is based on prior work under Social Security. Eligibility for SSI disability benefit payments is based on financial need. There are other differences in the eligibility rules for the two programs, however the major distinction is that Social Security Disability insurance benefits are available for individuals who have worked in recent years and are now disabled.
Permanent disability, long term disability, Title II benefits and lifetime disability are discussed in your Social Security Handbook in a general way. Your Social Security questions that are not answered by the Social Security Handbook should be referred to a Social Security lawyer.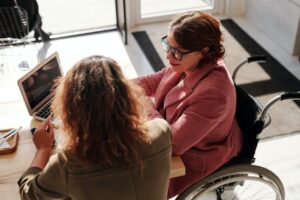 Disabled Widow's and Widower's Benefits are paid to individuals who are at least 50 years old and become disabled within a certain amount of time after the death of their husband or wife who has worked under Social Security. Disabled Adult Child Benefits go to the children (disabled before age 22) of persons who are deceased or who are drawing Social Security Disability or retirement benefits. Disability for depression may be eligible f it is established that the applicant is not able to engage in simple and unskilled as a result of their condition.
Disability Insurance Benefits for Disabled Widow's or Widower's Benefits and Disabled Adult Child benefits are not affected by whether you are rich or poor. Benefits are determined by a review of a Social Security earnings record. Supplemental Security Income benefits are paid to individuals who are poor and disabled. SSI does not consider whether the applicant has worked in the past.
SSI disability benefits determination is different for children.
The advocates and attorneys at Disability Help Group, located in Mesa and Phoenix, Arizona, are caring, competent and experienced in Social Security Disability benefits cases. For example, "Denied Benefits" (denial of benefits by the Social Security Administration) are quite common on the initial application. The lawyers at Disability Help Group routinely handle these and other Social Security issues and disability benefits appeals. Contact today for your free consultation with your Arizona Social Security Disability lawyer!