CNAs are the ones that take care of the basic needs of patients and perform their fundamental medical duties.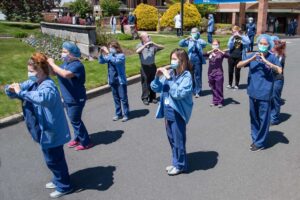 They are the ones responsible for the handling the smallest needs of the patients. They are an important part of the whole medical team, as they act as an intermediary between the doctor and patient. Therefore, soft hearted and generous people are generally thought to make great CNAs. Like in other states, one needs to first complete a state approved CNA course and then pass the certification exams in order to be eligible to work as a CNA. The course is short and easy and is affordable. A number of free CNA classes are also available. It is also an ideal profession for those who want to get into the medical field easily and in a short time.
CNAs are in demand all over the country and same is the situation in California, especially in San Diego as well. In fact, just like the rest of the country there is a lack of CNA jobs in San Diego, California. The job prospects are high in the present and are predicted to be higher in the future. But before you actually get into the job you need to understand all the terms associated with it. Especially because CNA is not a job made for everyone. You ought to research well before making the decision. CNAs basically perform the tasks that other nurses don't like performing. Their duties may also include menial activities like cleaning the bed pans of patients. The job can turn out to be very exhausting at times. Generally, CNAs work in 12-hours shifts which is tiring as you will have to stand all day, or worse run from here to there. Therefore, you need to maintain balance between work and rest. You have to take time for yourself and have some leisure time in order to keep up your stamina. Don't forget nothing can be more important than your own health. Also, your patients may act rude, because of the trauma they are going through. For a CNA, it is very important to keep up patience to handle such situations.
The paying is also not bad.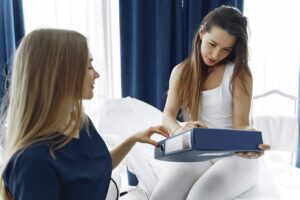 A CNA will earn somewhere between $ 25,000 and $ 35,000 a year in San Diego, California. This earning is considered high if seen with the investment perspective. The investment to become a CNA is not much. However, if seen with the perspective of the work CNAs do. The paying is really nothing. With overtime, the paying can increase. If you work in hospitals, you may also get bonuses and other benefits. And the paying you receive obviously depends on you yourself, your expertise, your experience and your focus on your work. If you want to achieve higher posts in the same field, you can add up to your trainings. Many people do that; they become a CNA just for the sake of entering this field. Later they take more training and rise higher in their posts as well as earn more.
The best and the most blissful part about being a CNA is that one knows that one has helped someone become healthier, and have made their life better in some ways. Yet CNAs hardly receive the appreciation they deserve. So, you must understand that you are doing this work just because you like to do it, and you ought not to expect any appreciation. Then, you are bound to start loving your job.