Is your aging parents' living situation beginning to worry you? Or perhaps you're one of the Silent Generation yourself and are dreading the idea that your living situation might need to change. If so, then this article is for you. By the end of this article, you'll have become familiar with a variety of options for making this stage of life easy, safe, and enjoyable for your love one. So, let's get started.
It is found that most people of this generation want to stay in their own homes or at least someplace that they're familiar with. So first, we'll explore these options and what's available there. Aging in place or independent living can actually be the least supportive when it comes to the practicalities of daily life for your elderly. But there are ways to make this a viable option. Let's explore those.
In-home Senior Care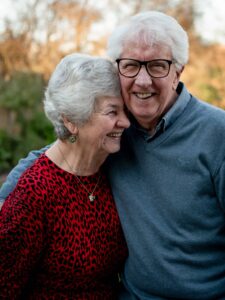 In home senior care involves hiring caregivers who assist with chores like cleaning or laundry or cooking, and they can provide around the clock medical assistance. There are elderly home care facilities nationwide with network of nonprofit membership organizations that links neighbors and local businesses together to help each other stay in their homes as they grow older. This is good for older adults who want help, similar to what they would get in a retirement community, but don't want to leave their own homes. There's usually a small annual fee involved that covers things like transportation or yard work or maybe something like bookkeeping.
Adult Daycare
Adult daycare is usually located in a senior center, a nursing home, a hospital, or maybe as a standalone business. These help to meet seniors' health and social needs in a safe and supportive environment throughout the day.
These programs are ideal for seniors who live with family members who work during the day. Then we have granny flats or accessory dwelling units, and these are secondary housing units on a single family residential lot. They've been legal in California since 2017.
Now, let's explore the options when living at home is no longer feasible.
Assisted Living Facilities
First, we have assisted living facilities and these help seniors to stay mobile, healthy, and safe. They have less privacy and independence than retirement communities, so they are more ideal for adults who can live independently, but do require some assistance.
Residential Care Homes
Residential care homes offer smaller, more home-like family setting for seniors that needs home care services. They offer food services and assistance with daily living, but they don't typically have a medical professional on site. Limited, part-time medical care is generally offered, but it's not a primary focus of this type of senior living communities.
Continuing Care Retirement Communities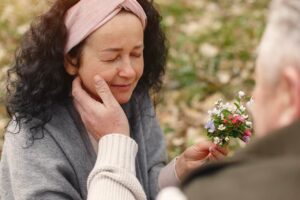 Continuing care retirement communities is the most inclusive system because it offers multiple levels of care, from independent and assisted living, to skilled nursing facilities and care, easing transition from one level of care to the next. These are good for seniors who want to live in one location for the rest of their life and where most of their future care is already figured out. Another benefit is that spouses can stay close to one another, even if one requires a higher level of care. Usually in this system, residents can start in the independent living section and they move to different parts of the same community as they need increasing levels of care.
Nursing Homes or Long-term Care Facilities
Then we have nursing homes or long-term care facilities. These are well-suited for those who require constant medical supervision or need a greater level of assistance in daily living. They offer the highest level of care outside of a hospital, offering round the clock medical staff for high needs seniors. This option is best for older adults who need 24-hour supervised care with meals, activities, and health management and support.
Alzheimer's or Memory Care Facilities
Finally, we have Alzheimer's or memory care facilities. These provide a safe, secure place for loved ones suffering from dementia or severe memory loss.